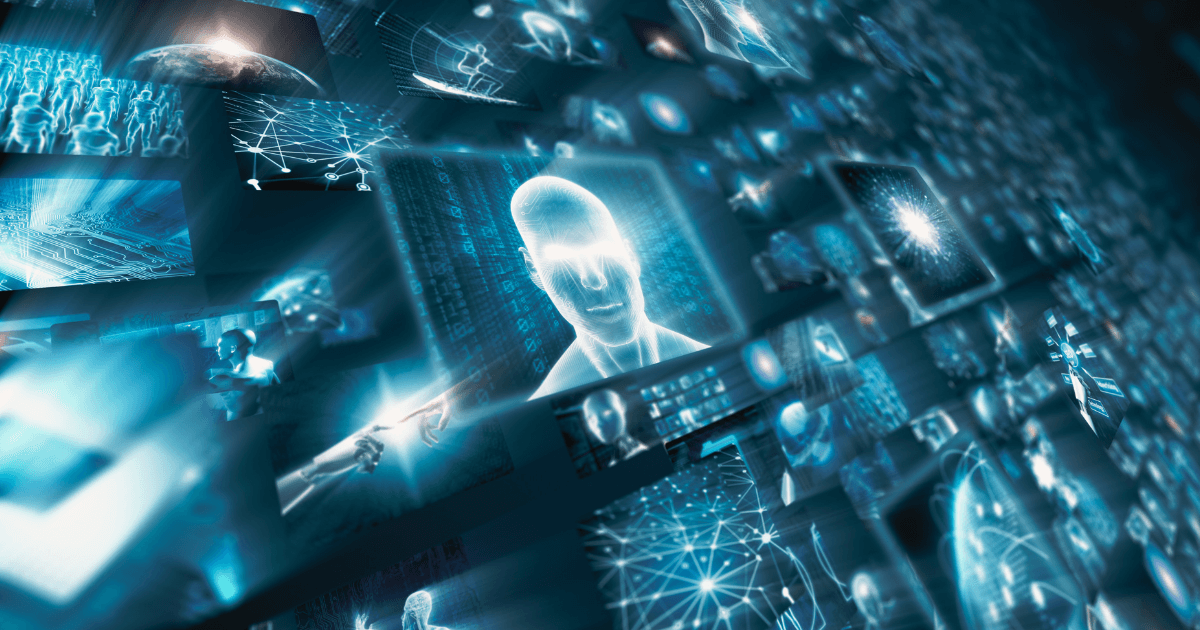 The International Broadcasting Convention (IBC) is a yearly event that brings together professionals from the media and entertainment industry to discuss and showcase emerging trends, technology innovations, and the future of the field. And the 2023 edition was no exception. The general consensus appears to be that this year's show was back to pre-pandemic standards, and despite the lower attendee numbers (43,000 in 2023 vs 56,000+ in 2019), the quality of conversations and range of technologies were testament to the industry's resilience and adaptability.
Following the show, Courtney Kehl, Perifery CMO, joined members of the Perifery sales team on a webinar to reflect on standout moments, emerging technologies, pivotal trends, and key takeaways.
Pete Watling, Director of Sales – EMEA, was first to share his views. Emphasizing the need for M&E companies to replace legacy platforms with more relevant and suitable solutions, he discussed the consequences of rushing towards cloud-based solutions during the Covid pandemic. Highlighting the importance of well-thought-out strategies for cloud adoption, he said "for me, private cloud is the future, and it was always going to be, but it is certainly more so now. There are reasons why having all your data held at ransom in public cloud is not ideal and we've heard many stories from companies that that's happened to." He continued, "when it comes to archive content and being able to do more, having a private cloud deployment is certainly the way forward… The future is private cloud. The now is hybrid, and the future is being able to do a lot more with your content."
Seth Cohen, VP of Sales – Americas, agreed, saying, "the trend towards moving towards the public cloud and then coming back down, given the reality of some of the costs and egress fees, was certainly something that we heard amongst a lot of people [at the show]."
Having visited 10 IBC shows, Seth shared that the common theme over the years has been content is king. Now, more than ever, there is a deeper desire to have solutions that provide the ability to locate, reuse, and re-monetize existing content. Highlighting the Perifery portfolio, he said, "we have some incredible opportunities to really help take that to the next level and really help deliver that that message of content is king."
Moving the discussion on to emerging technologies, Courtney asked Oliver Smith, Sales Manager, to share his thoughts on how organizations can gain a competitive advantage. Oliver focused on the growing significance of artificial intelligence: "if a company isn't already implementing some level of AI, they're definitely planning to do so in the coming months or years. And that's a big consideration, especially when they're looking at those longer-term archives or active archives."
Agreeing with Oliver's remark, Ben Canter, Sales Director – Americas, added that people are being more cautious about implementing AI, especially after the lessons learnt from the sudden move to the cloud. He went on to discuss the importance of Kubernetes and containerization: "You see more and more software applications being containerized, so it allows the mobility of the application. It allows you to run things anywhere in the true hybrid environment, not being forced to run AI only in the cloud. But by comparison run it on your own premise, with your own data, building your own models, or maybe just taking some of it to send to the cloud. It's really unleashing people to do more without having to rebuy or over buy or overpay for things quite a bit."
Courtney asked how organizations can get the most out of collaboration opportunities, especially now, in a time of rapidly growing data generation and storage requirements.
Emphasizing the importance of partnerships, Pete said, "Seamless integrations are a key to ensure that you can have the workflow you need, regardless of whether that's off the shelf or not." He continued to highlight how crucial interoperability is in the world of media and entertainment technology, "it's all about the willingness to be open, to collaborate… the point is, with any platform now, regardless of who it is you invest in, it's got to be open so you can do all of the lovely things that we've spoken about. Running AI engines, changing your MAM, whatever it might be, without having that tie in because your storage isn't suitable."
Seth added, "people are looking for best-in-class type of solutions that don't have vendor lock-in that so that customers, future customers, resellers, are able to create a mosaic of best-in-class technologies and then deliver that to the end users."
When asked by Courtney how organizations can adjust to industry changes, Oliver said, "We don't view anyone as enemies or necessarily huge competition. We see everyone as integration partners or as opportunities. And I think that's the way forward - to view everyone in the industry, from whichever angle you're looking at them, as opportunities not as threat."
Pete commented on the value that smaller organizations bring to the M&E sector, "One thing that's always been a big thing for me is, and this is a sort of knock-on effect from Covid, is the industry is made up of huge amounts of small tech companies, and that's where innovation comes from." He recommended that the industry should invest in the right platforms, taking both the technology and company into account before signing on the dotted line.
Over the past few years, the media and entertainment industry has proven its ability to adapt and thrive, especially in the most unexpected circumstances. As Seth said, "To be able to have the technologies that you'll be able to take advantage of will not only help you adapt into your current workflows but help you thrive through them. And that's what I think the message is, that [Perifery] can work with you and then you'll be able to see more."
Wrapping up the conversation, the panel touched on the sustainability and diversity initiatives taking the industry by storm. Courtney said, "Our very own Leanne Tomlin, who oversees the marketing front, was shortlisted for the Rise Awards, and Rise is one of those that really recognizes minorities and diversity and women." Pete added, "We've always been fond supporters of Rise and any other relevant bodies that bring opportunity and that make a change. It's great that Leanne has been nominated for an award and we'll wait to see the outcome."
IBC 2023 showcased the M&E industry's remarkable resilience in the face of adversity. Discussions around cloud adoption, AI integration, and interoperability, certainly prove the industry's capability and commitment to staying at the forefront of technological advancements.
Watch the full webinar on-demand now.