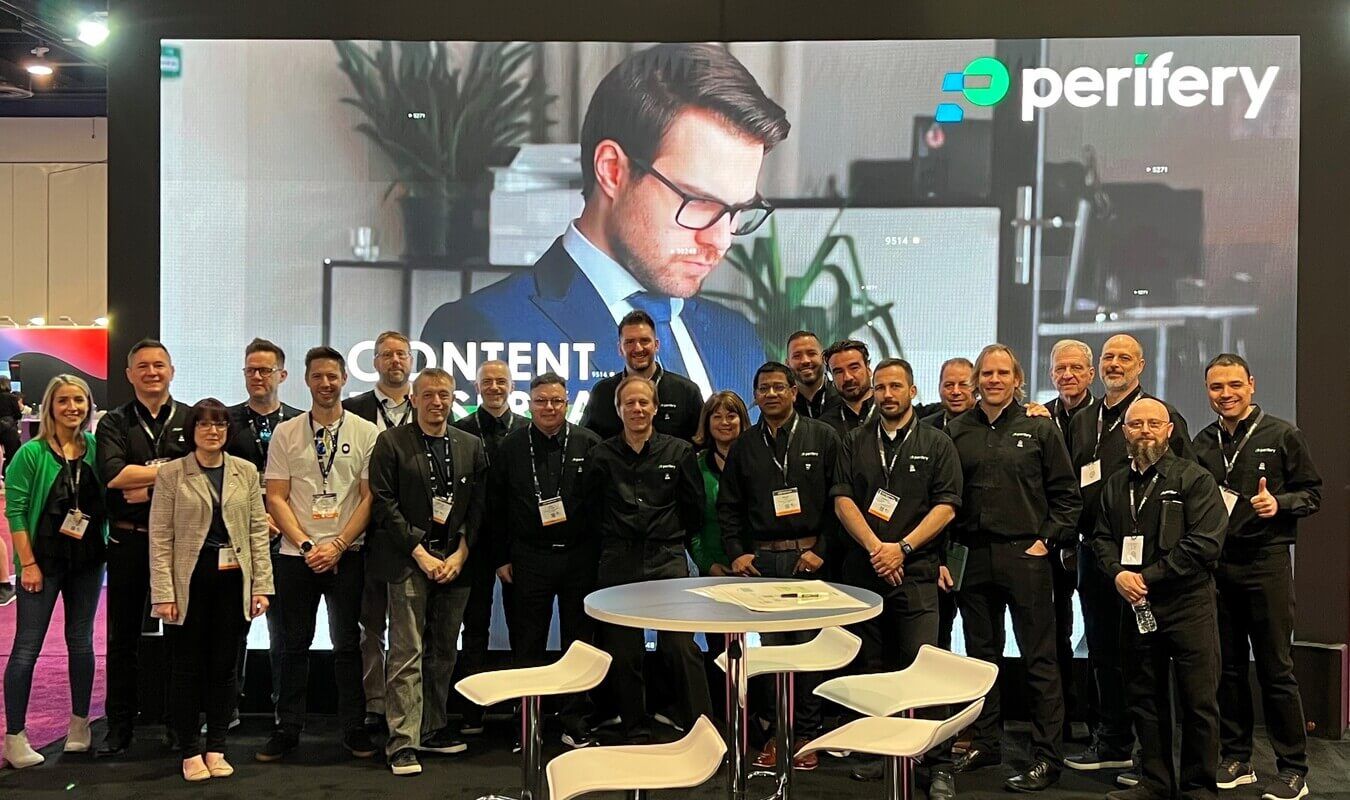 As the 2023 NAB SHOW opened its doors to welcome thousands of content professionals from all corners of the media, entertainment and technology ecosystem, this year was particularly special, as NAB celebrated 100 years of bringing us together to engage, educate and innovate.
The Debut of Perifery, a New Division of DataCore
This event was particularly special for us too, as it was the debut of Perifery, a new division of DataCore committed to high-growth edge markets. Perifery offers innovative edge devices and solutions for media and entertainment that speed up content monetization with more cost-predictable storage, AI services, and preprocessing technology options.
Our debut of Perifery, also included introducing our groundbreaking new AI services for media content production at the edge. Perifery AI+, a set of groundbreaking new application-centric services for content production workflows, offers seamless integration with the Perifery Transporter on-set media appliance, Swarm software, and Perifery Panel for Adobe Premiere Pro. Perifery AI+ enables media and entertainment companies to perform critical preprocessing tasks of their workflows at the edge. Content creators improve their workflow efficiency, reduce costs, speed up time of delivery, and monetize digital assets faster. Perifery AI+ is expected to be available in the fourth quarter of 2023.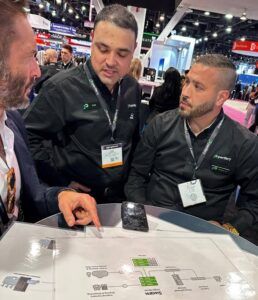 With record-breaking attendance, our booth was buzzing as people visited our four pods demonstrating how our key solutions help media organizations access, protect, and monetize faster, through content archive, content preservation, content distribution, and workflow intelligence.
We featured Swarm Software, Object Matrix Appliance, Perifery Transporter with Perifery Panel, and AI+.


Object Matrix Products Become Part of the Perifery Portfolio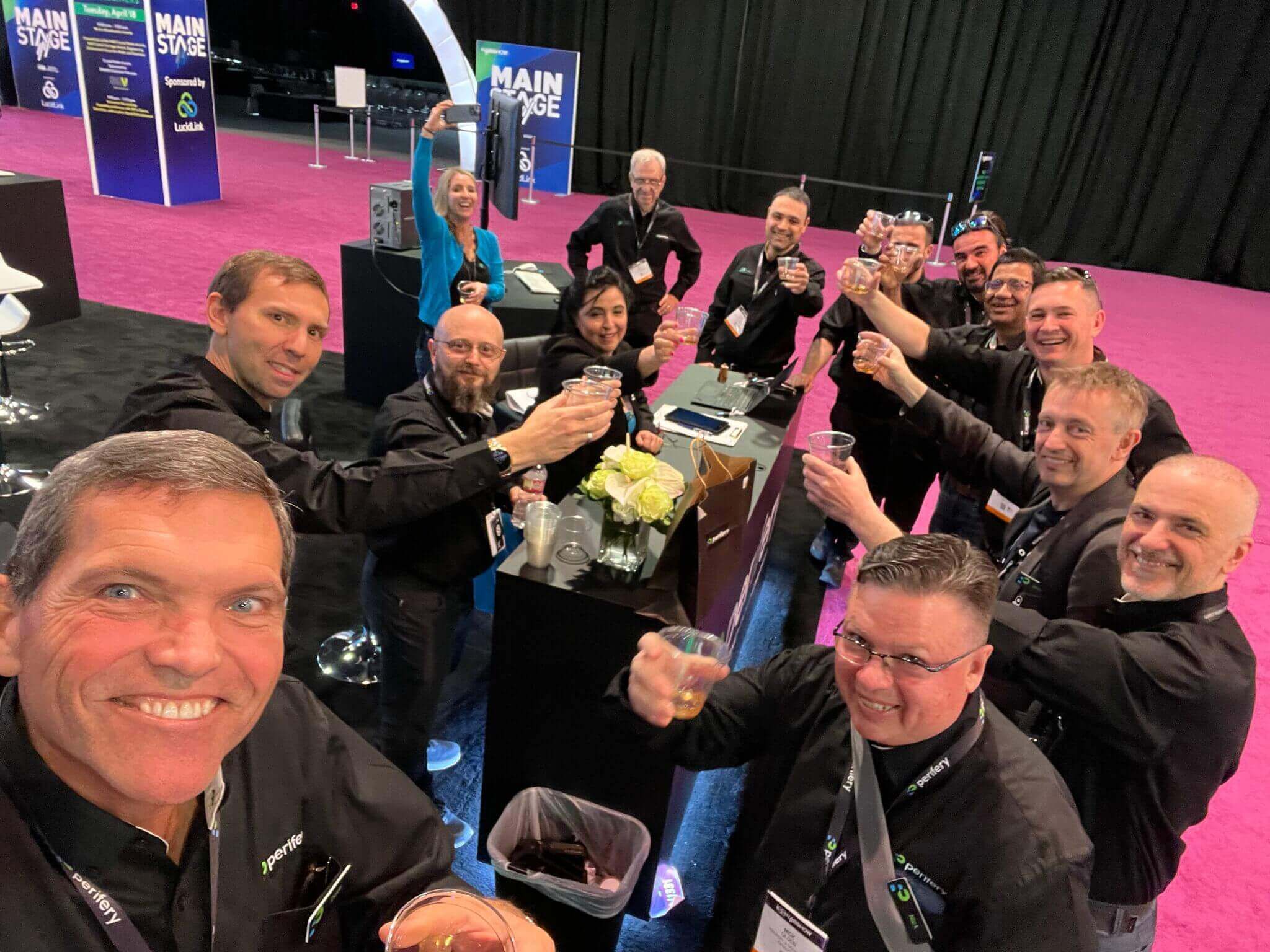 You may recall, DataCore announced the acquisition Object Matrix, an award-winning object storage pioneer and media archive specialist Object Matrix.
Object Matrix's best-of-breed appliances and cloud offerings will become part of the Perifery portfolio, which allows us to offer more products to meet the evolving needs of media creators and content owners in monetizing and preserving assets. We are better together!
"The Object Matrix product line perfectly complements our world-class solution portfolio, increasing reliability and agility for customers in the fast-growing media and entertainment edge market. Working with the Object Matrix team, we look forward to bringing industry-leading innovation, and providing continued technology and customer support."

said Abhijit Dey, general manager of DataCore's Perifery business
Perifery AI+ wins 2023 NAB Product of the Year Award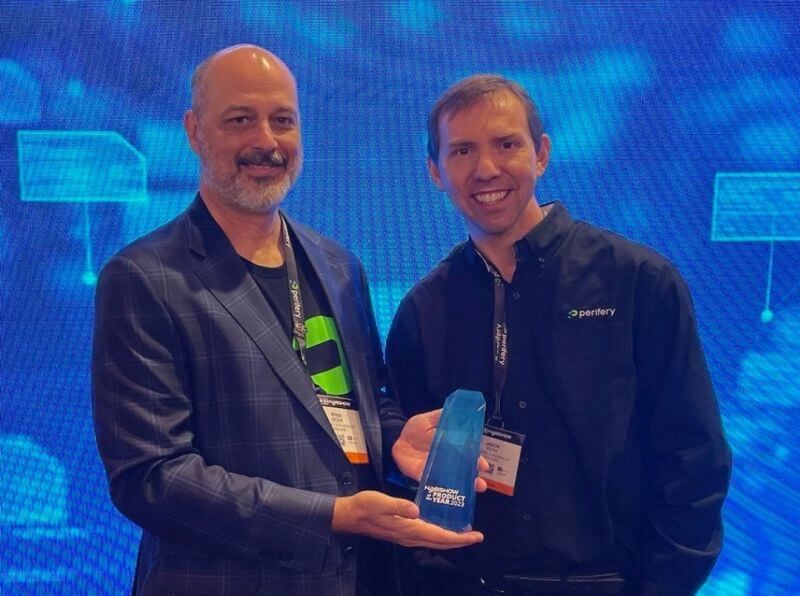 Just had to save the best for last!! We are so very proud that Perifery AI+ won the 2023 NAB Product of the Year Award in the AI/Machine Learning category. If you didn't get a chance to see us at NAB to get a demo of this service, please contact us, and one of our specialists would be happy to give you a demo and to talk about your individual workflow requirements and challenges.
Reach Out to Us – There is More to Come!
If you would like to talk to one of our media specialists, please reach out and contact us! And be sure to follow us on our social media channels, so you can keep up on all the exciting Perifery news and innovations….we promise there is more to come!