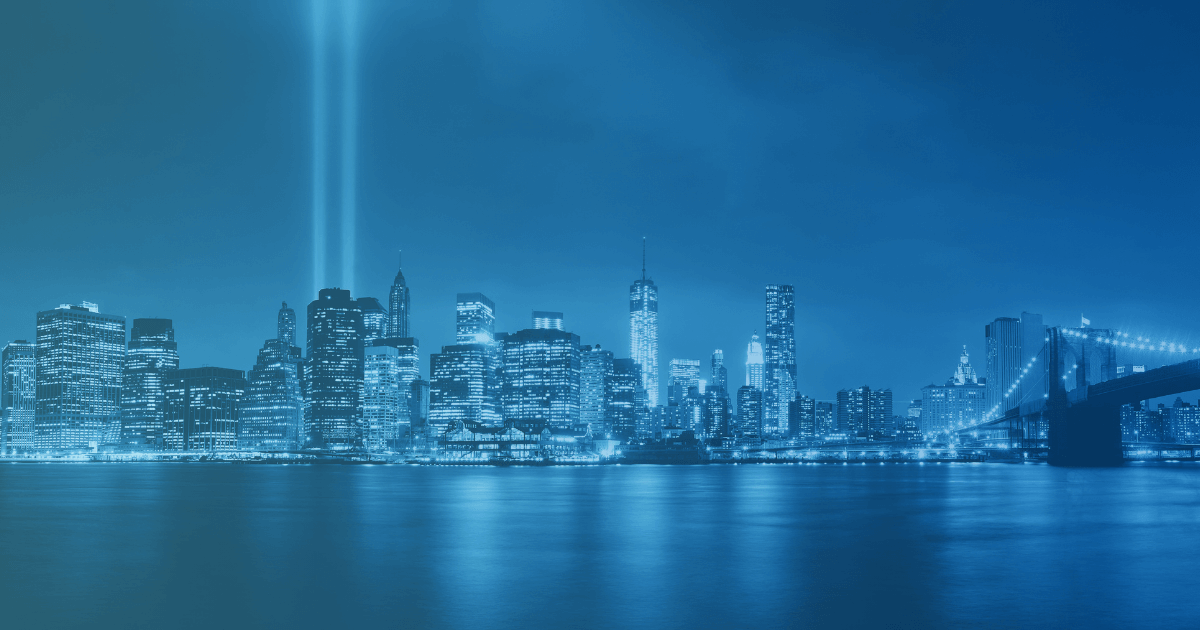 What better place to go behind the scenes in the world of media and entertainment than the upcoming NAB Show New York? The event returns to the Javits Center, October 24-26, and the Perifery team will be among the 300 companies exhibiting at the show.
We gathered some of the team to discuss all things NAB. From event preparations to expert insights, Leanne Tomlin, Seth Cohen, Lenny Khaitov, Jordan Woods, and KC Santos, discuss why NAB Show New York is a must attend for M&E professionals.
Pointing out that this year's show expects to welcome more than 10,000 visitors (vs 9,600 in 2022), Leanne Tomlin, Senior Marketing Manager, asked KC Santos, Sr. Director of Channel and Distribution – Americas, to share his thoughts on why people should attend the event. Referencing the recent ending to the writers' strike, KC highlighted that now is a great time for creators and producers to bring projects to completion. He said, "NAB is a good platform to potentially find tools, solutions that can still help them meet the deadlines that they've already committed to prior to the strike hitting."
Contributing his thoughts, Jordan Woods, Sr. Solutions Architect, added, that NAB Show New York is a great place to check up on the industry developments previously announced 6 months earlier at NAB Las Vegas, "You have a lot of people that would introduce products at the NAB Vegas and these should be a little bit more of reality by NAB New York… it's kind of a good check."
Moving the discussion on to trends, Leanne asked Seth Cohen, VP of Sales – Americas, what people should be looking out for at NAB NY 2023. Drawing attention to the largest trends at Septembers' IBC Show, Seth shared that he expects the theme of AI and containerization to continue its influence within the sector. Adding to Seth's comment, Lenny Khaitov, Sr. Solutions Architect, said "Many different vendors, including ourselves of course, are heading in the direction of utilizing AI/ML within media workflow. So, that's definitely going to be pretty hot, and it's going to continue to keep evolving where a lot of those workflows will start to get, maybe in some ways, replaced by AI/ML intelligence." (Read more about trending topics here).
Discussing his tips to maximize your time at the event as a visitor, KC stated the best thing you can do is to come prepared, "Come with an agenda." He continued, "It's one thing seeing a PowerPoint, but it's another one seeing it live." KC made the valid suggestion that visitors should schedule meetings with experts in for any technology or tools on their radar.
Leanne shared what visitors could expect from the Perifery booth at NAB Show New York, "We've got live podcasts running on the show floor. We've also got an industry survey... [and] Lenny and Jordan are going to be running live demonstrations of our solutions and products." Jordan added that demos will include Perifery's object storage solutions Swarm and Object Matrix, and the AI application-centric solution, AI+.
Referring to KC's earlier comment, Lenny reiterated the importance of seeing products in action, "there's no cookie cutter workflow for any end user. So, having the ability to stop by, see the product live - working and functional - potentially where it could fit within your workflow and of course, discuss with us what some of the customer pain points may be."
Wrapping up the conversation, Leanne asked KC what Perifery's channel partners can expect at the booth. KC said, "First off, be on the lookout for some invites for some phenomenal trainings on site, on our portfolio, on our products, albeit Swarm, Object Matrix, AI+." He continued, "I also encourage our resellers that if they want to take advantage of this session, that they also bring a customer, that they also bring any existing people that may be interested on what is the impact of AI on object storage, so they can have a different option to offer."
Seth finalized the conversation by encouraging visitors to stop by the Perifery booth, to discover the latest product and technology innovations and developments. The team will be ready to welcome you onto booth #335.
Perifery will be demonstrating its latest updates and integrations at NAB Show New York, 24-26 October 2023, on booth #335. Find out more or book a demonstration here.