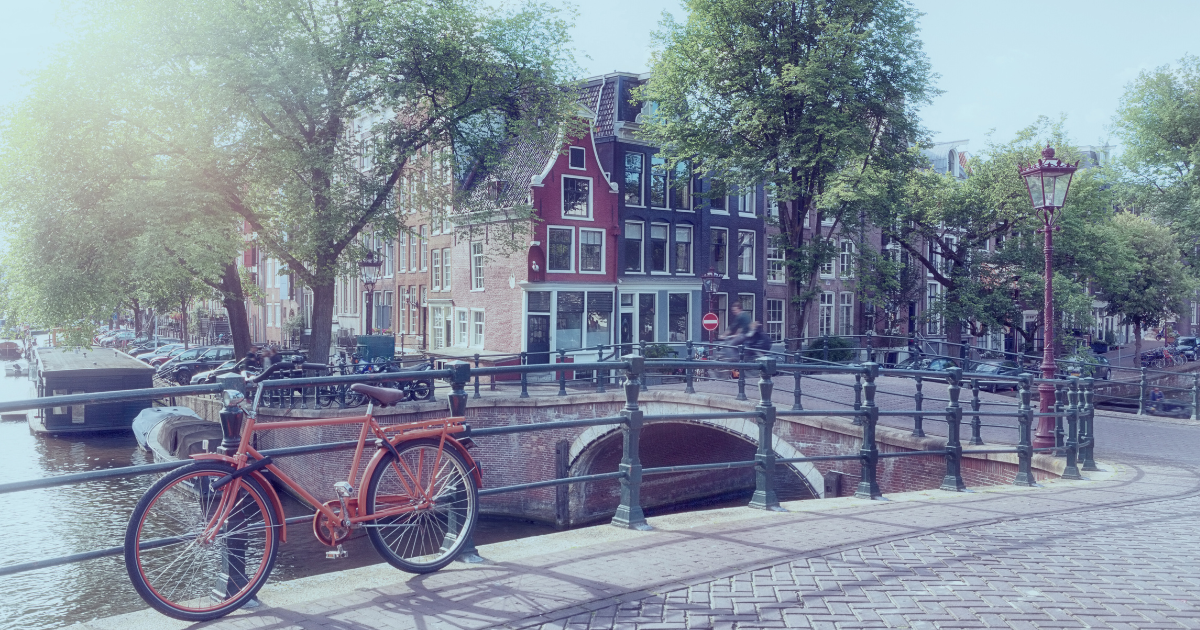 The International Broadcasting Convention (IBC) is fast approaching, and it's promising to be an exciting event filled with cutting-edge technology, industry insights, and networking opportunities. Ahead of the event, we caught up with members of the Perifery team to explore their various insights and discover the company's plans for the show.
Media Technology Trends: A Shifting Landscape
George Maddocks, Solutions Architect, kicked things off by discussing the trends shaping the M&E industry. "Consolidation is the most important trend in M&E, spanning both commercial and technical consideration." George explained that this consolidation is being driven by the transition from traditional linear distribution methods, physical media distribution, and TVOD structures to the now dominant SVOD and FAST platforms.
This shift, George noted, has significant consequences for networks' ability to monetize their video media assets, with SVOD and FAST models reducing the frequency and profitability of monetization. "In essence market conditions are irreversibly and perpetually reducing the price of our products. This would send tremors through any market. The ongoing Hollywood strike action and, sadly, ubiquitous layoffs, are the just the first of what is likely to be a series of tremendous shockwaves in the M&E industry."
George pointed out that the industry is heading into uncertain territory, and the future state of M&E remains unclear. However, he stressed the importance of adopting a sensible approach for suppliers, acknowledging that delivering more with fewer resources will likely become the new normal. This shift requires adapting to a world where generalists who can deliver results with clear revenue generation or churn reduction take precedence over specialists focusing on specific silos of supply chain delivery.
Perifery's product stack is uniquely positioned to offer multiple benefits in this evolving landscape. "Our Object Matrix storage offers the scalable and highly searchable capabilities of cloud storage but deployed on-premise for predictability of cost and freedom from being hostage to the public cloud." George continued to highlight the configurable access, security arrangements and file accelerated transfer benefits of Object Matrix, pointing out it's suitability for use by generalist technical staff, which in turn eliminates the need for specialized IT or Public Cloud Specialists.
George continued to highlight the growing importance of automation within the Digital Supply Chain. While cloud-based ML/AI engines play a pivotal role in automation, he acknowledged the challenges posed by data movement across complex storage infrastructures, which can result in delays and unexpected costs. "Perifery's future ML/AI processing happens on object storage on-premise via the S3 connections that Object Matrix and Swarm storages share, offering all the benefits of automation and none of the storage bill shock."
Jonathan Morgan, SVP – Product & Technology, agreed that AI/ML will continue to be a driving factor within M&E. "On premises has seen a drive towards supporting AI workflows and lowering management costs."
Highlighting the need for active archives to drive increased re-use and monetization of media assets, Jonathan emphasized the need for highly automated, scalable, and secure object storage solutions driven by post-covid skills shortages. "Perifery provides two options in Object Matrix and Swarm object storage, both highly proven and secure technologies for active archiving."
Jonathan continued to highlight the pivotal move towards storage at the Edge. He elaborated on the concept of "data gravity," which underscores the increasing weight of data being generated at the edge and the heightened capabilities of AI and ML technologies. As Jonathan stated, "this dynamic is driving the need to process assets as and where they are created."
He continued, "Perifery offers leading technologies and products to enable edge-based asset handling, which allows video assets to be processed, metadata to be enhanced, and AIOps to be enabled, before moving just the assets required to public cloud or on-prem solutions."
Discussing the rush to cloud during the lockdown, Jonathan described decisions made by some organizations to be "mis-informed and non-optimal," adding, "Cloud can be hugely costly to run applications within; can be expensive - especially in terms of egress fees; and can be complex to setup and run securely in terms of ongoing highly skilled DevOps requirements."
Considering these challenges, it's crucial for organizations to approach or amend cloud adoption thoughtfully and strategically. "Perifery provides Object Matrix Cloud, a made-for-purpose cloud for media companies, which includes not just egress free storage but also web-based media tools."
The Competitive Edge - On Display at IBC
Designed for media professionals, Perifery's content management solutions ensure creative teams and content owners can monetize faster with predictable costs and the highest levels of content safety - regardless of the type of content you produce or where you work.
When asked what sets Perifery apart from competitors, Mark Habberfield, Senior Solutions Architect, stated, "the combination of the two functionally best Object Storages on the market positions Perifery as a world leader in media workflows and storage."
Jonathan Morgan continued, "Perifery uniquely covers storage and media workflows from cloud to on-premises to edge. The products highly align with industry trends that are driving innovation and the way that the industry works."
The Perifery team will be showcasing their latest features and developments on booth 7.D18 at this year's IBC. Mark gave some insight to what to expect: "As well as demonstrating our Swarm and Object Matrix media-focused object storage solutions, we will be introducing the new-look of Vision, our web-based digital asset browser. And following the recent news that Vision now integrates with Swarm, we will be demonstrating how it can be utilized."
George elaborated on Vision's capabilities, "...users can search both video media and video metadata that is extracted and kept next to the asset in question. Such searches offer a granularity and speed that would typically be the preserve of MAM's or cloud-based storage and, again, can be operated and executed by generalist technical staff without recourse to specialists."
Making the Most of the Show
Attending IBC is a must-do for anyone in the media industry. Whether you're responsible for selling, decision-making, or editing media content, there is something for everyone at the show. Leanne Tomlin, Senior Marketing Manager, shared some advice: "Navigating the multitude of media technology solutions on show at IBC can be exhilarating, yet challenging." She continued, "To make the most of your experience, you should be planning your visit strategically. Start by defining your goals and objectives and consider prioritizing your requirements to streamline interactions."
And of course, don't forget the importance of networking! Leanne shared her plans for the show, "I'm looking forward to attending various networking events from the likes of SVG, Rise, and DPP. We're very excited to have been shortlisted for an IABM BaM award and a CSI Award, so we will be attending both ceremonies. We'll also have a presence at the Rise awards shortlist announcement."
She concluded, "We're also proud to be sponsoring this year's DPP Espresso Summit, a testament to our commitment to industry innovation. IBC and other industry events offer unique learning experiences, opportunities to connect with industry peers, and provide insights into the latest trends."
The Industry Painkiller
If there's one thing that Perifery does well, it's finding solutions for the obstacles within the M&E industry. With a global network of media customers, the team of media workflow storage specialists is always looking for a new challenge to solve. As Mark summed up, "Visit us with your media storage pain points and let our team of experts show you how we can solve them."
Perifery will be demonstrating its latest updates and integrations at IBC from 15th-18th September 2023, on stand 7.D18. Find out more or book a demonstration.